For your in-ground pool we can perform a complete range of repairs. Whether you have a small or big renovation project, we adapt to the situation to give new life to your aquatic facilities. The work is guaranteed and will last for many years to come.
Piscines et Spas POSEIDON's technicians are specially trained to perform many types of repairs on in-ground pools with vinyl liners or in concrete.
Call us for an estimate. It's free!
We excel in the following types of repairs:
Replacement
Pool liner
Steps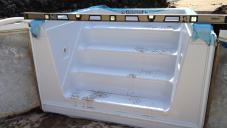 Skimmer & jets | Main drain | Water leveling device
Sand filtration system | Cartridge filtration system | Salt system | Water heater
Pump | Metering pump | Automatic System
Repairs
Pool line | Waterfall | Mechanical room and pipes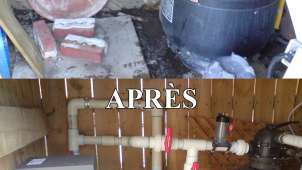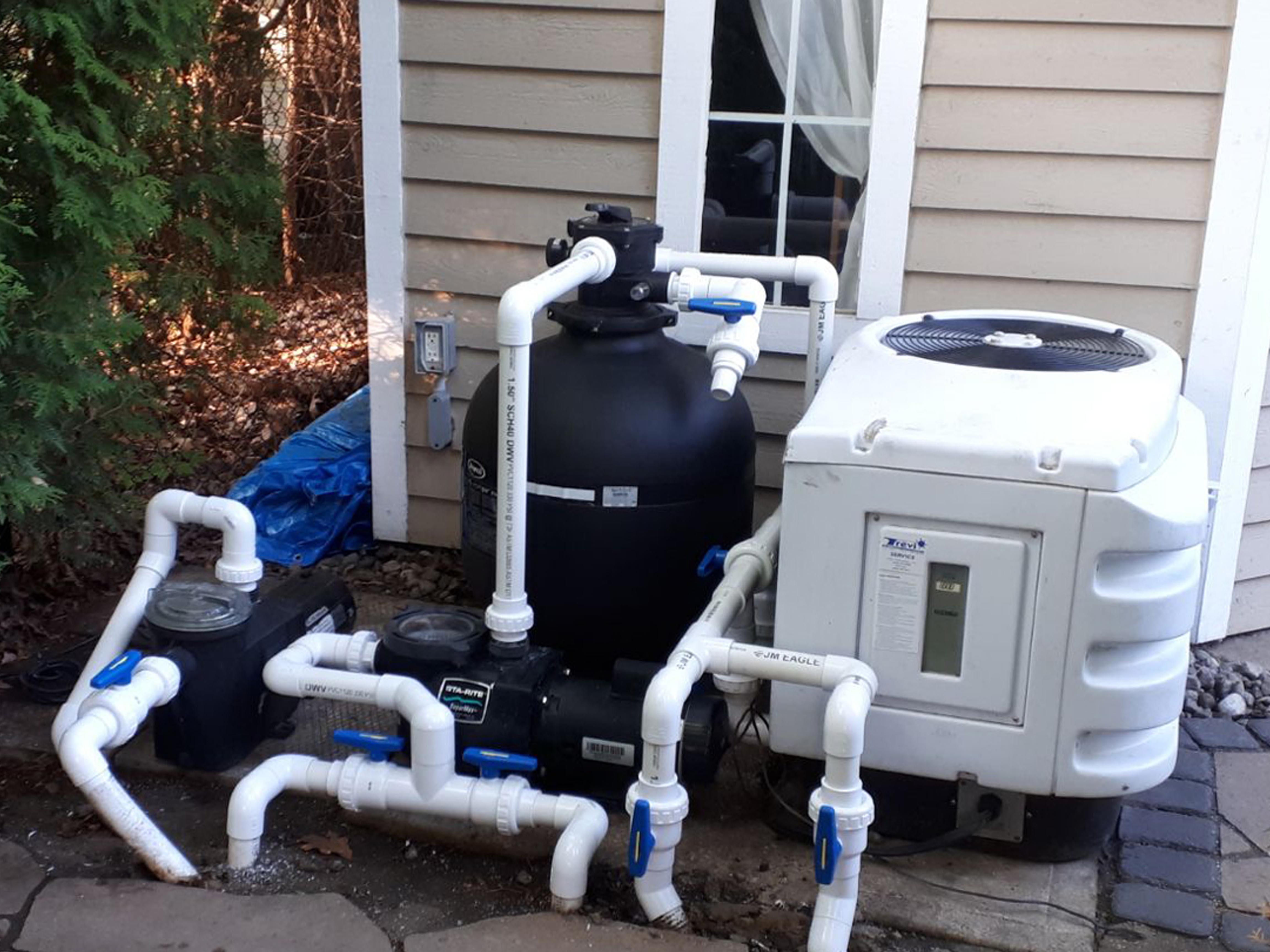 Concrete structure | Leaks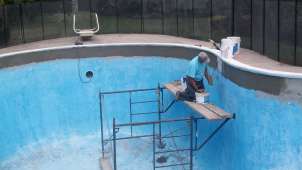 Walkways and pool decks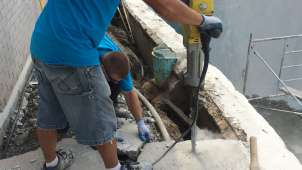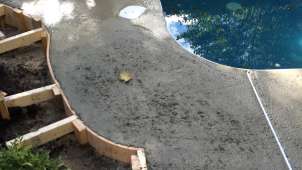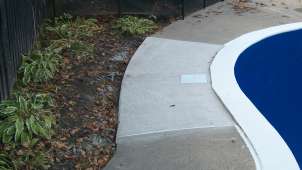 Salt systems | Diverse parts of the filtration system
Leveling of pool that has been pushed out of the ground or that has had a subsidence
Service
Moving of filtration system to another location | Pressure test | Leaks detection and localization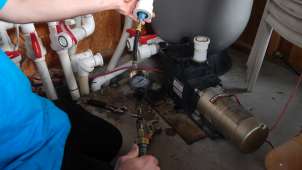 Paint removal (Aquablast, Sandblast ou dry sanding)
Painting of concrete pools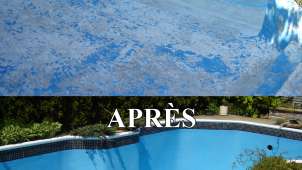 Sand change
Installation
Lights and lighting systems | Waterfalls | Backwash line
Water heater
Repairs and insurance claim submission
You have experienced major damage to your pool or an incident has occured that requires medium to large scale repairs? Piscines et Spas POSEIDON can produce an estimate for your insurance company. Your home owners insurance is there to help you and pool damage is covered by many policies.
Once we have given an estimate and your insurance company has sent an adjuster to see if the damage is covered by your policy, we can proceed with the repair.
The following are cases where it could be useful to call your insurance company with regards to damage to your pool:
Subsidence of a pool wall
Tear in your liner or premature wear
Crack in your pool deck or walkway
Crack in your pool
Pool wall that has moved
Fire in the water heater
Fire and damage to the filtration system
Ground movement that has damaged the pipes and structure of the pool
Pool pushed out of ground due to ground water pressure being too strong
Damage due to an improperly performed pool closure
Electrical surge in the pump or water heater
Flood of the filtration system
Fallen objects causing damage to the pool
Major damage without a direct cause
Latent defect of the pool discovered after purchase