PISCINES ET SPAS POSEIDON

In operation since 2002, Piscines et Spas POSEIDON has been servicing the pool industry for more than 18 years. With more than 40 trained and certified employees and more than 20 trucks on the road, we are proud to call ourselves the largest pool and spa service company in Quebec. Our united and professional team distinguishes itself by its unequalled customer service. We offer a quality experience that will allow you to fully enjoy your facilities.
We have developed our expertise in the residential and commercial sectors and offer service on the south shore and the island of Montreal. Whatever you need, contact us and we will be able to satisfy you.
When you do business with Piscines et Spas POSEIDON you not only obtain service from highly skilled technicians, but also customer service that knows how to answer to your questions. The chief technicians have many years of experience behind them and are already training their assistants to be able to replace them. All our employees follow in-house and external training programs. In this way we have the expertise necessary to properly take care of your facilities, order specific parts, and install them. We are open all year long. Do not hesitate to call us or come and visit.
Join in the trust of our 2 000 clients who come back to us every year. Let us take care of your facilities so you can fully enjoy your summer.
Proud members of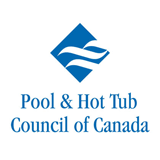 RBQ 5660-3913-01
A word from the president
President and founder, Nicolas Guillotte started this company while he was still in Cégep. Thanks to his experience during his BAA at HEC, with a concentration in entrepreneurship, he implemented the steps necessary to take his SME to the next level. During his last year at the University, he won the prize for entrepreneur/student of the year. Today, Mr. Guillotte occasionally gives talks on entrepreneurship and shares his experience paving his way as a young entrepreneur.
Nicolas Guillotte is not only involved with his many employees, he was the president of the ACPQ (Association des Commerçants de Piscine du Québec) for 3 years and now he his the chaptor director for Quebec of the Pool and Hot Tub Council of Canada. Every day he actively works to grow the industry.
Always focusing on training and education, as a consequence, he has been a Certified Pool and Spa Operator for more than 15 years. Today he is an instructor for the CPO training course. Please refer to the following page if you with to take the CPO training course: www.psposeidon.com/en/service/training
Follow Nicolas Guillotte in the media. During the summer he regularly gives interviews on various subjects pertaining to the pool and spa industry.