We can repair all varieties of spas. We are familiar with all the brands of spa available in Quebec: Maax, Coleman, Jaccuzi, Master, Dynasty, Dimension One, Clearwater, Hydropool, CalSpa, CanSpa, Tiger River Spas, Coast Spas, Caldera Spas, Hot Spring, Bullfrog, Arctic Spas, Freeflow, Sundance, Lifestyle, L.A. Spas, Sunrise, Emerald, Vita, Beachcomber, Aruba, Hydro Spa, PDC, Garden Leisure, Saratoga, Solana, Sunbelt, Roto Spa.
Our skills allow us to completely rework a spa. We can repair anything from the tiniest crack to a corner that is completely ripped off. Our technicians trained in electronic components and piping will be in a position to repair or replace what is causing the problem. Our technicians are trained and certified for the following control systems: Gecko, Balboa, Sundance/Jacuzzi and Watkins. We are able to service and repair the following spa components:
Control panel (Spa Pack)
Water heater (heating element)
Controller
Spa cabinets (faux-wood plastic) (repair or installation of complete cabinet)
Jets (add jets or change defective jets)
Light (add a light or change to an L.E.D. light)
Blower (add or repair a blower system)
Underneath spa (add or repair protective polyethylene)
Insulation (add polyurethane foam or infra-red reflective paper)
Plumbing and piping
Move a spa
Pump (repair, reconditioned or installation of a more powerful pump)
Change parts
Radio and sound system
Spa cover
For repairs to the acrylic portions of the spa, we refer you to Bugeaud Multi Services
Strong Spas customer service center for spas under warranty

Since 2011, Piscines et Spas POSEIDON has been a service center for Strong Spas. We take service calls for both spas under warranty and spas not covered by warranty. In our extended service plan, we perform repairs for Strong spas.
If your spa is still under warranty or if you are not sure, you can contact the store which sold you your spa. If not, you can contact Strong Spas directly for a service call at 1-877-BUY-SPAS (1-877-289-7727).
Here's the general warranty for Strong Spas:
Acrylic cabinet : Lifetime warranty
Plastic cabinet : 5 years
Resin cabinet : Lifetime warranty
Acrylic spa : 7 years
Pipes and equipment : Between 1 and 5 years
For more details, please refer to Strong Spas website for your specific model: http://ca.strongspas.com
If your Strong Spa is no longer under warranty, you can call Piscines et Spas POSEIDON directly.
Repairs and insurance claim submission
You have experienced major damage to your spa or an incident has occurred that requires medium to large scale repairs? Piscines et Spas POSEIDON can produce an estimate for your insurance company. Next, we can perform the work or if the estimate is too high, suggest that you buy a new spa.
The following are cases where it could be useful to call your insurance company with regards to damage to your spa:
Spa freezes during winter (the spa was running)
Damage caused by an improperly performed spa closing
Electrical surge in the control system of the spa
Flood of spa and components
Object falling on spa has caused damage to components
Major damage without a direct cause
Latent defect of the spa discovered after purchase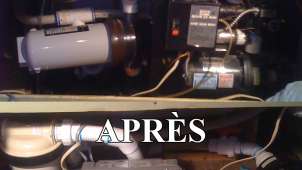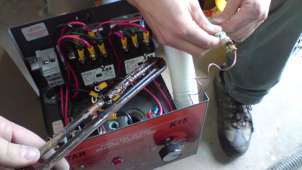 ​